We are in the Domain Trading Business since 2004.
We have bought and sold many domains using escrow.com, ecop.com, paypal and other services.
We are active traders on some domains forum like dnforum.com and inforum.in.
Why get the right domain name?
Having the right domain name for your online business is one of the critical factors that will help you succeed online. Browse our domains list to choose and locate the right name for your online business.
Primary Domain Name: Your primary domain name is the name that you will promote as being the name for your website. It will be your Internet identity. It is what your customers will know you by.
Auxiliary Domain Names: Auxiliary domain names are other names that you will use for your website. You will not normally advertise them, but they will still drive customers to your website, and away from the competition.

Charts from statista.com
Our goal is trading premium names using excellent service: easy, quick and reliable process for both the seller and the buyer.
Why Use Escrow?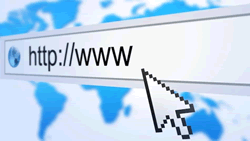 Escrow service adds trust to the transaction.
Reduces the potential risk of fraud by acting as a trusted third party that collects, holds and disburses funds according to Buyer and Seller instructions. Escrow services are provided by a licensed and regulated escrow agent.
Escrow service is well-suited for items purchased on auction sites, automobiles, motorcycles, domain names, jewelry, specialized computer equipment, and other high-ticket items.
When to use another payment service: If you know the other party involved in the transaction, or the merchandise can be personally delivered.
Protection for both Buyer and Seller
Buyers receive and inspect the merchandise before the Seller is paid.
Sellers receive their money if the Buyer accepts the merchandise.